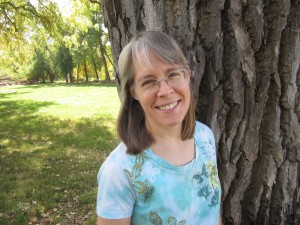 I have been writing stories off and on since fourth grade, and I am really excited to try my hand at being a published writer! I grew up in the Hudson Valley of New York and currently live in the beautiful, rolling hills of the Palouse in the Pacific Northwest. I have worked as an archaeologist, doing research in Alaska and the Aleutian Islands. I have also been a full time mom for many years. My children are off to college, leaving me more time to write. My wonderful husband of many years is incredibly patient and supportive! Elizabeth R. Alix is my pen name since I have published in the field of archaeology.
I love a good story. It is even more satisfying as a writer to be able to tell a good story. This means it might be short or long or any length at all. It also may vary in style and content. I write the stories that come to me regardless of genre, and many of them will have a supernatural element. So, Dear Reader, consider yourself alerted! I will do my best to give you clues as to what the story is about using key words and some teaser copy before you jump in. I hope in the long run that you are willing to read many things both in and out of your comfort zone and that you enjoy them more often than not. Find me on Facebook at Elizabeth R. Alix-Author!
Maple Hill Chronicles: Maple Hill is a contemporary, fictional town in the fictional county of Canopus in the Hudson Valley. It is full of people, living and dead, who have stories to tell. I hope to return to Maple Hill many times with tales about new and familiar characters.
Marianne Singleton tells her story in "Dreams of Fire" (2015) and introduces the town of Maple Hill and some of its residents. Marianne leaves New York City to escape her stalking ex-husband. She moves into a sweet little Cape Cod cottage in the small town of Maple Hill, hoping to start a new life. It is not long before she discovers that she is not alone in her new digs. Eerie things happen during the day, frightening her and her cat, Oscar. Worse, she is plagued by nightmares, dreaming of fire and an unknown, malevolent man. Marianne has to find new friends fast if she wants to keep her sanity and her safe haven!
"Sylvan Dreams" came out in December 2016. Marianne and Ruari's relationship heats up. However, Ruari's Scottish grandfather bequeathed more than just a talent for woodwork. A thousand year old fey being wants him all to herself and isn't willing to take no for an answer…
My current project (August 2017) is the third book in the MHC series. I plan to release it by December of 2017!  In "Legends and Dreams" Marianne and her mentor, Sarah, drive the roads of Canopus County to weave a spell of protection for the coming year. They meet ghosts willing to help them and those who would rather let the evil into this dimension. Meanwhile, Ruari discovers that a production of "The Legend of Sleepy Hollow" will open on Halloween night. The last time The Avery did that show the theater burned down…
If you know the Hudson Valley well, Maple Hill may resemble places you've been to. Innisfree Garden is mentioned in "Dreams of Fire." It is a real place located off Route 44 in Millbrook, NY. It is a beautiful, peaceful place and I recommend a visit during their open season. Here is a link to their website for more information:  http://www.innisfreegarden.org/
Here are some pictures from Innisfree Gardens in Millbrook, NY taken in 2014.